На показі фільму буде присутня головна героїня, голівудська акторка (канадійка українського походження) – Наталія Яцина та режисер Ярослав Попов.
Історична фентезі- драма
Рік випуску: 2022
Режисер: Ярослав Попов
Режисер історичної частини: Василь Босович
Фундатор: Юрій Борець
Продюсери: Орися Борець, Галина Пілютикова, Ірина Рязанцева
Графіка: Дмитро Лобанов
Музика: композитор- Сергій Пілютиков, гурт " Ptakh Jung "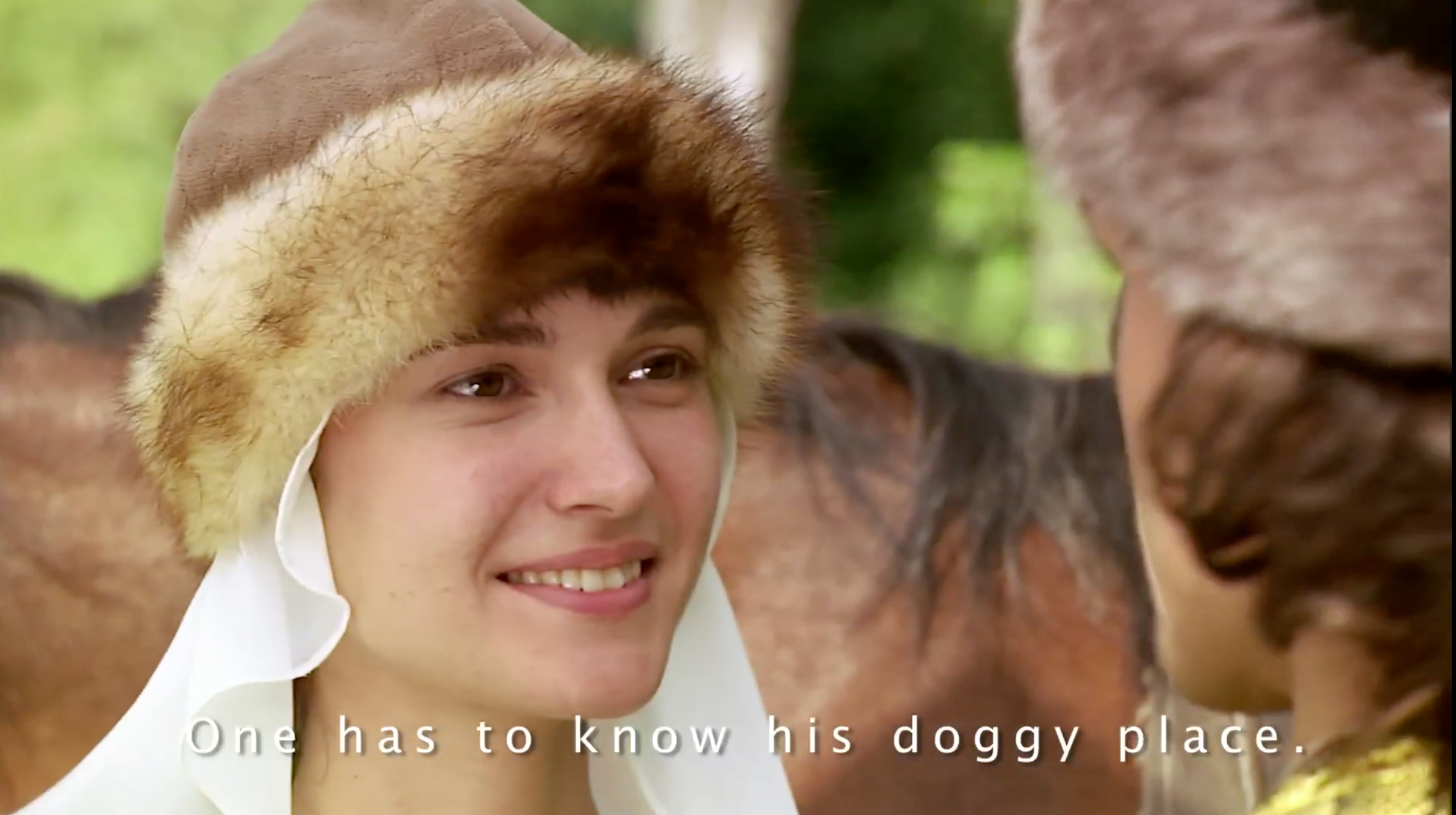 Трейлер:  https://www.youtube.com/watch?v=FdtXUd10E3M&ab_channel=AmuletofTheKingdom
Синопсис
До українського професора-археолога приїхала кіногрупа з Канади, на чолі з молодою журналісткою Софі. Їхня мета – записати інтерв'ю з приводу книги-бестселера «Оберіг нації», над якою професор працював більшу частину свого життя. В книзі переплетені легенди і факти, докази і припущення. Професор стверджує, що українська нація зароджувалась в часи мисливців на мамонтів. І продовжила своє формування в часи Трипілля і Київської Русі. Журналістка Софі намагається зрозуміти, як світ має ставитися до такого відкриття українського вченого. Однак, її зацікавленість приховує в собі щось набагато важливіше для них обох. Давні переживання і болючі втрати, здавалось би надійно поховані під шарами часу, ненависть і глибока образа – все це виходить на світло свідомості. Чи зможуть професор і Софі зрозуміти один одного, а головне – чи зможуть вони пробачити саміх себе.
Історія
Зйомки стрічки почалися в 2005 році і тривали цілий рік, поки раптом не помер один з авторів фільму, меценат, австралієць українського походження- Юрій Борець. Здавалося б доля його вирішена…Відзнятий матеріал пролежав на полиці довгих 16 років, поки група українських кінематографістів не потрапила у далеку Австралію. Там вони познайомились з донькою покійного Юрія Борця, яка попросила завершити фільм. Так Ярослав Попов ( режисер) і Ірина Рязанцева ( продюсер) познайомились з архівними матеріалами і взялися не лише відтворити фільм, а дати йому нове життя.
На головну роль команда запросила іноземну актрису. Канадійка українського походження – Наталі Яцина ( Ванкувер), отримала вищу акторську освіту у Лос- Анжелесі. Чоловічу роль зіграв Тарас Жирко – народний артист України.
Глядачі зможуть побачити срічку на великих екранах у 2022 році.
Amulet of the kingdom
Historical fantasy drama
Year of issue: 2022
Director: Yaroslav Popov
Director of the historical part: Vasyl Bosovych
Sponsor: Yuriy Boreс
Producers: Orysia Boreс, Halyna Pilyutikova, Iryna Ryazantseva
Graphics: Dmitro Lobanov
Music: composer – Sergey Pilyutikov, group " Ptakh Jung"
Synopsis
A film group from Canada, led by a young journalist Sophie, visited the Ukrainian professor of archeology. Their goal is to record an interview about the best-selling book The Guardian of the Nation, which the professor has worked on most of his life. The book intertwines legends and facts, evidence and assumptions. The professor claims that the Ukrainian nation originated in the time of mammoth hunters. And continued its formation in the days of Trypillia and Kyiv Rus. Journalist Sophie is trying to understand how the world should react to such a discovery by a Ukrainian scientist. However, her interest hides something much more important for both of them. Ancient experiences and painful losses, seemingly securely buried under layers of time, hatred and deep resentment – all this comes to light. Will the professor and Sophie be able to understand each other, and most importantly, will they be able to forgive themselves.
History
Filming began in 2005 and lasted for a whole year, until one of the film's authors, a philanthropist and Australian of Ukrainian descent, Yuriy Boreс, died suddenly. It would seem that his fate has been decided… The footage lay on the shelf for 16 long years, until a group of Ukrainian filmmakers arrived in faraway Australia. There they met the daughter of the late Yuri Borets, who asked to finish the film. So Yaroslav Popov (director) and Irina Ryazantseva (producer) got acquainted with archival materials and undertook not only to recreate the film, but to give it a new life.
The team invited a foreign actress for the lead role. Natalia Yatsyna (Vancouver), a Canadian of Ukrainian descent, graduated in acting from Los Angeles.
The male role was played by Taras Zhyrko – People's Artist of Ukraine.
Viewers will be able to see the match on the big screens in 2022.