Our virtual fundraiser includes not only an amazing concert but also a silent auction. Some auction items have already been posted – look for more to be added soon. Check the Event on our Facebook page often!
You are invited to a Virtual Concert-Fundraiser.
When: Jul 19, 2020, 01:00 PM Eastern Time (US and Canada)
Topic: Virtual Concert-Fundraiser to support Ukrainian American Cultural Center, in Whippany, NJ.
Register in advance for this Virtual Concert-Fundraiser:
https://us02web.zoom.us/webinar/register/WN_TcSLNmaATpKKGbN8KxNKNQ

(After registering, you will receive a confirmation email containing information about joining the webinar.)
Unity is strength. When there are teamwork and collaboration, wonderful things can be achieved!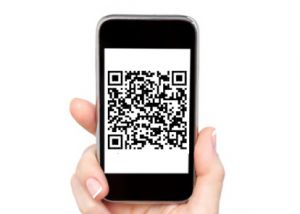 For almost 14 years the UACCNJ has been our community's home, a place to learn, work, celebrate, and stay connected with each other. During these difficult times, we are making every effort to ensure that the center will remain a home for many generations to come. Please support our virtual fundraiser for YOUR SECOND HOME, the Ukrainian American Cultural Center, in Whippany, NJ.
All of the center's organizations – St. John the Baptist Ukrainian Catholic Church, Plast, CYM, Ridna Shkola, Ukrainian Learning Academy, Iskra Ukrainian Dance Ensemble and Academy, Sitch, Lys Sports Academy, Ukrainian Music Institute, Ukrainian Women's League of America, UMANA, Ukrainian American Business and Professionals Association, UCCA Morris County, and Selfreliance FCU – have come together as a unified front to cherish and preserve the place we call HOME, UACCNJ.
Please support our virtual fundraising. The UACCNJ depends on rentals and donations; however, our Center remains closed per the pandemic guidelines. Now, more than ever we need YOUR support.
Допомагаючи нашому Центрові, Ви підтримуєте нашу громаду, Bаших дітей, і зберігаєте домівку для майбутьніх поколінь! В єдності—наша сила!
Протягом майже 14 років, УАКЦНД є домом нашої громади, місцем для навчання, роботи, святкування, та місцем зустрічі з близькими друзями. У ці важкі часи ми докладаємо всіх зусиль для того, щоб центр залишився домом для багатьох майбутніх поколінь. Запрошуємо приєднатись до Благодійного Концерту на підтримку Українського Культурного Центру у Whippany, NJ.
Як одна велика родина, всі організації в центрі – Українська Католицька Церква св. Іван Хрестителя, ПЛАСТ, СУМ, Суботня Школа Українознавства імені Лесі Українки, Український Садочок, Школа українського народного танцю і Ансамбль Іскра, Спортивна організація Чорноморська Січ, Лис Спортивний Клюб, Український Музичний Інститут, Союзу Українок Америки, Відділ Українського Конгресового Комітету, Українське Лікарське Товариство Північної Америки, Українська Американська Асоціація Професіоналів та Бізнесменів, Федеральна Кредитівка Самопоміч, – об'єдналися щоб допомогти центрові, Вашій РІДНІЙ ДОМІВЦІ, у важку хвилину пандемії.
В час коли ми всі закриті в своїх помешканях, приєднюйтесь до нашого віртуального Свята та підтримайте Український Центр.